Panasonic Connect Asia, PCOA Customer Experience Centre
CXC launch – April 2022
Scroll down
Officially opened to the public since April 2022, we are pleased to share the new customer experience centre that features the latest technology spanning various industries.
Inspired by our fresh brand design and philosophy, this center has been meticulously crafted to showcase technology within real-life contexts. It empowers us to co-create alongside our valued customers, offering them a truly unique and immersive experience.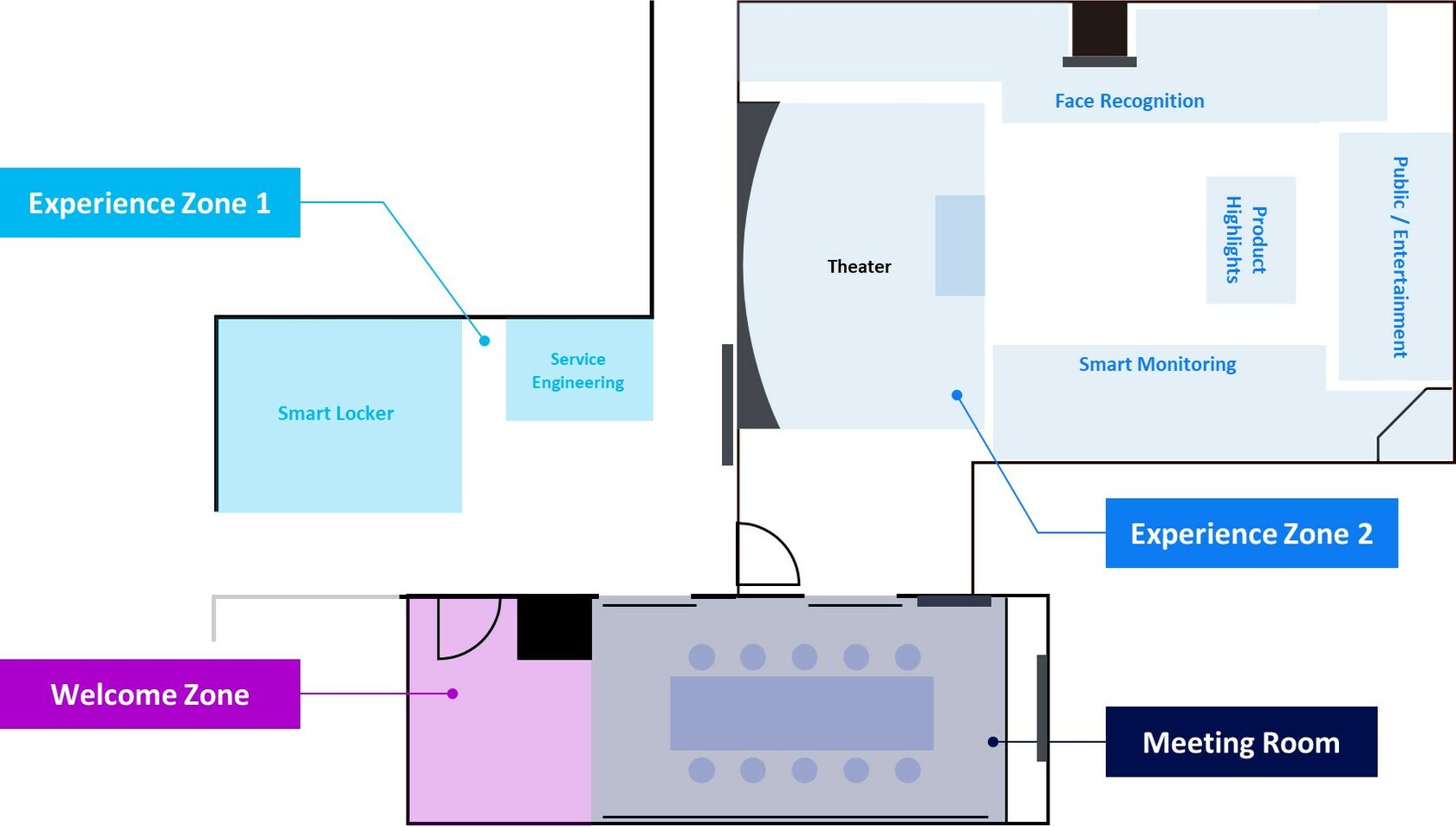 Comprising four distinct areas, including a newly refurbished conference room, the center is a living testament to the latest in technological innovation. Here, you can explore state-of-the-art advancements such as face recognition, advanced projectors, rugged computers, AI solutions, and data analytics. Moreover, we have ongoing plans to continuously update the center as we engage with our customers, ensuring that it remains at the forefront of technological evolution.
Since its inception, the center has already welcomed over 3,000 visitors from around the globe. We look forward to many more engaging interactions and transformative experiences as we continue this exciting journey.